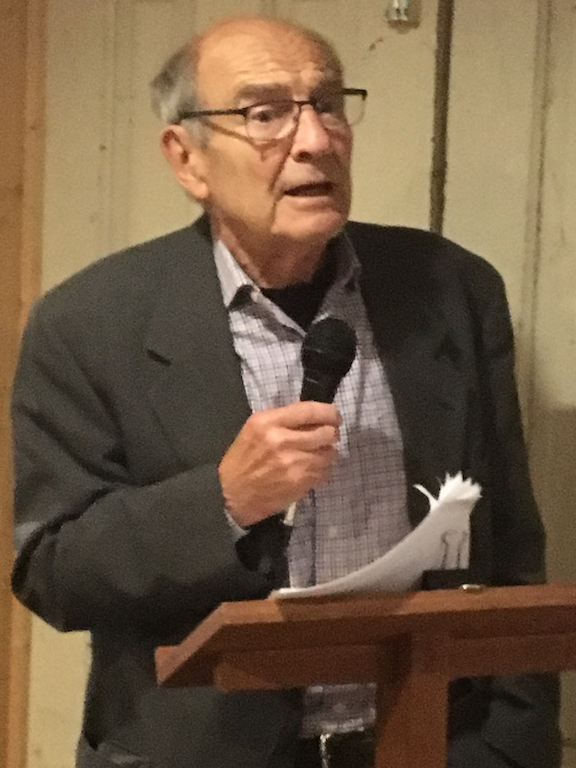 The newest permanent exhibit of Kootenai Brown Pioneer Village "The Rocky Mountain Echo" opened officially on Sep 14, 2019, with a visit and a presentation from David Halton, historical heir to a long and distinguished journalistic dynasty that began with the Echo, Alberta's second oldest weekly newspaper.
Introduced by Farley Wuth, KBPV Curator, Mr. Halton discusses his gather's roots in Pincher Creek and subsequent career in covering the lead-up to and the course of Canada's involvement in the Second World War.  He also discusses his own career in print and television journalism, and the current state of the media in the age of the Internet.  
David Halton is the author of Dispatches From The Front, a biography and memoir of his father, Matthew Halton.
email: RadioKBPV@gmail.com