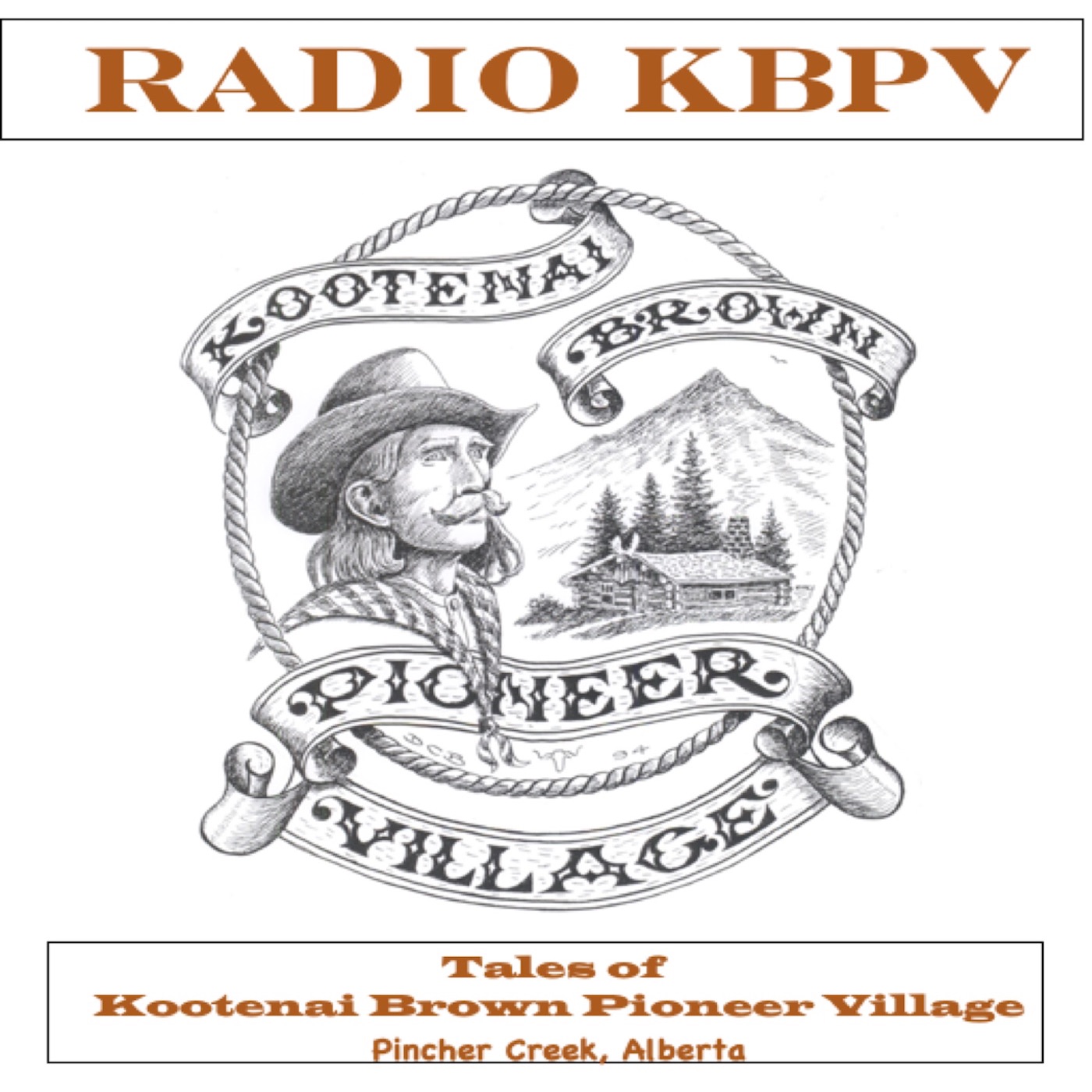 The audio  for a Youtube presentation posted at 
https://www.youtube.com/watch?v=Lbz11ojnYUI&fbclid=IwAR2yUjaRqhnosT1EUS7BvexraasHz8JfngSSRQAZW9oNbSgK-ihiE3JYckk
Kootenai Brown Pioneer Village Education Coordinator Youtube channel:
https://www.youtube.com/channel/UC4_qjGMo5zOjb6GWsygTVNg
About the film:
A Sony video tape V-30H (1/2") of this short dramatic documentary was recently found (2020) in the Archival collection of Waterton Lakes National Park's, by Edwin Knox, Parks Canada, Cultural Resource Management for Waterton, and converted to digital.
Visually, the video suffers in quality due to the age of the film, but the audio is good, due to the excellent vocal and dramatic performance.
The plot is simple: John George "Kootenai Brown" is on horse patrol in Waterton in 1914, battling old age and reminiscing about his life: he discusses the British Army in India, Cariboo goldfields of British Columbia; Conflict with the Blackfoot at Seven Persons Creek; a Metis buffalo hunt; guiding in the Rockies; Olive's burial; the creation of Kootenay Forest Reserve; Oil City and conflict with nature; and his appointment as Forest Ranger of the designated national park.
The film was produced for the now-defunct ACCESS-TV, an educational production initiative of the Alberta government in 1975. The film/tape case was dated Jan 16, 1976. The "Pincher Creek Museum" as Kootenai Brown Pioneer Village is now known, is named in the Credit Roll as assisting with the production.
Kootenai Brown is portrayed by Peter James Haworth (1927-2014), from a script written by Ted Ferguson.
From Peter Haworth's obituary: "Peter passed away peacefully at Cedarview Lodge in North Vancouver on February 10, 2014 at the age of 86. Youngest child of the late Reginald and Florence Haworth and brother to the late Cyril Haworth. Lovingly remembered by his soul mate and dear wife Betty Muriel (nee Phillips). Although Peter began his career as an English teacher, he became an outstanding actor, writer and documentarian. As a writer for CBC radio, his writings included the adaptation of plays by writers such as Chekhov, Ibsen, Brecht, and Shakespeare, documentary series on notable figures such as Captain Cook, Sir Ernest Macmillan, and William Morris and portraits of the great twentieth century actors and directors.
As an actor, he performed on national radio, television and the stages of major Canadian theatres in plays by Shakespeare, Shaw, Wilde and many others. His final performance as an actor was at the Vancouver Playhouse in "An Ideal Husband" by Oscar Wilde. Peter was a member of UBCP, ACTRA and was a lifetime member of the Writers' Guild. He was, also, presented with the Sam Payne Lifetime Achievement Award by the Union of BC Performers and is in the Walk of Fame at the Orpheum Theatre, Vancouver B.C.